urban research selection
urban research
films from istanbul and berlin
closing party of the exhibition exploring berlin
Sunday, 21 February 2016 at 18:00
Alte Feuerwache
Projektraum
Marchlewskistr. 6
10243 Berlin-Friedrichshain
U5 Weberwiese
Urban Research is a film and video program curated by Klaus W. Eisenlohr. Urban Research encompasses explorations of public space, the conditions of urban life, and interventions in the urban sphere, by international film and video artists using experimental, documentary, abstract, or fictive forms.
Links:

Exploring Berlin - Exhibition at Alte Feuerwache Projektraum


Städtepartnerschaftsverein Kadıköy e.V.


Bezirksamt Friedrichshain-Kreuzberg von Berlin


Photocentrum am Wassertor / vhs Friedrichshain-Kreuzberg

Directors Lounge: http://www.directorslounge.net

Urban Research 2014
Urban Research Istanbul Berlin presents short films between experimental and documentary exploring the public sphere in different cities. In collaboration with curator Burak Cevik from Istanbul we show films which deal in very personal ways with current and with historical urban developments and their problems.
The very personal point of view of the different filmmakers makes it possible to create a relation between different places and times, between the disappearance of old quarters, the violence that families have to endure in kurdish areas, the circumstance that led to the self-immolation of a turkish immigrant in Germany, and the juxtaposition of the story of Jewish family in Italy during WW2 against the backdraft of Italo-Fascist Architecture in Rome.
Without addressing it directly, these problems of urban spacial change, political usurpation, experience of violence and personal experiences of social hardship can also be seen in relation to the current so-called "refugee crises" and the last political changes in Germany and Turkey. On the other hand, the films are also characterized by their ease to deal with personal documents and the charming personal observations.

Program
Urban Research Istanbul Berlin präsentiert kurze experimentelle bis dokumentarische Filme, die den öffentlichen Raum in verschiedenen Städten untersuchen. In Zusammenarbeit mit dem Istanbuler Kurator Burak Cevik werden Filme gezeigt, die in sehr persönlicher Weise aktuelle oder historische Probleme urbaner Entwicklungen aufzeigen.
Die persönliche Herangehensweise der Filmemacher läßt es zu und regt dazu an, Verbindungen zu ziehen zwischen ganz unterschiedlichen Orten und Zeiträumen, zwischen dem Verschwinden alter Stadtviertel, der Gewalt, die Familien in türkisch-kurdischen Gebieten erfahren, den Umständen die eine türkische Emigrantin in Deutschland in den Freitod trieb und der Gegenüberstellung italienisch-faschistischer Architektur mit der Geschichte einer jüdischen Familie in Italien während des zweiten Weltkrieges.
Ohne dies direkt anzusprechen, können auch Verbindungen gezogen werden zwischen den Probleme von räumlichen Veränderungen, politischen Raumaneignungen, Gewalterfahrungen und persönlichen Schicksalserfahrungen zu den aktuellsten Auseinandersetzungen über die sogenannte Flüchtlingskrise und den jüngsten Veränderungen in Deutschland und der Türkei. Dabei sind die Filme durchaus auch von Leichtigkeit geprägt und vom Charme der persönlichen Beobachtung.
belit sağ NE/TR
buluntu (found) 7:33min 2014




"The video piece lost, uses loosely filmed images to tell a story based on pictures from daily newspapers. The images, originally functioning as illustrations supportive to text, are promoted to the status of main subject. The artist questions them, searching for hidden and underlying stories, ideas and motivations. In this quest, she addresses and reveals both the social and the political significance of these media images, while speculating about their unconscious or subliminal messages." - Rijksakademie OPEN 2014 Catalogue
belit sağ NE/TR
Sept. - Oct. 2015, Cizre 14:50min 2015




"News coverage from conflict areas generally consists of sensational material. The footage reflects only selected 'moments of reality'. ... 'Which images are worth showing?' and 'How to produce images?' become central issues in the works of Belit?. Her videos focus mainly on the rhetoric, presentation and manipulation of images of conflict, with a particular investigation into the role of the image maker in the politics of representation. Her work discusses the imaginable and unimaginable, the audible and muted, ethics and aesthetics, distance and involvement;" ­ Vincent van Velsen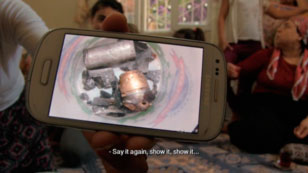 Cana Bilir-Meier TR
Semra Ertan 7:20min 2013




"My name is Ausländer" (foreigner) is the title of one of the 350 poems of writer Semra Ertan. In 1982, as a sign against rassism in the Federal Republic of Germany, the turkish immigrant set herself on fire at the age of only 25. This has led to a debate in the German public that was overdue.
With a subtle montage of text fragments and a mosaic of footage, Cana Bilir-Meier approaches the divided life of Ertan and her destiny: uncannily happy ­ secretly unhappy. The collection of documents put together as a montage of stories patchwork creates an essay about this very recent Turkish-German history.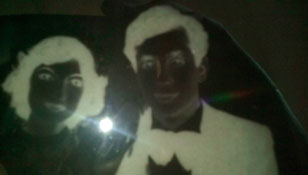 Cynthia Madansky TR
E42 34:06min 2015




"E42" is a cinematic exploration of the area in Rome knows as the EUR, a modernist landscape that was originally designated by Mussolini as the the site of the World Fair of 1942 and as a celebration of the 20 year anniversary of Fascism. Originally designed as a monumental space for public performance and collective acts of solidarity to the Fascist regime, this landscape was in fact never inaugurated. After the war, the 420 acre area was recuperated and today projects a timeless aura of an unfinished urban ephemeral landscape. — Music by Alvin Curran. Cinematography by Michele Paradisi.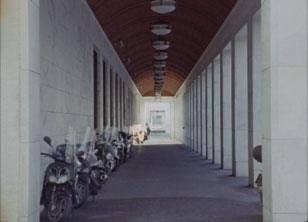 Cynthia Madansky TR
tarlabașı 5:23min 2014




"Tarlabașı" integrates performances of everyday movements and gestures as a direct response to the devastation caused by the centralized state sponsored urban renewal project in the district Tarlabașı of downtown Istanbul. — Dancer, Idil Kemer; Music by Cenk Ergün; Production, Yunus Demir