(Klicke hier für Deutschen Text!)
Urban Research:
Artists Exploring Contemporary Urban Space
The Urban Research Programme curated by Klaus W. Eisenlohr is a special theme-based programme at The International Directors Lounge Media Art Festival. Urban Research has become a steady pool for innovative work concerning public space and urban development. An increasing number or artists act in response to the accelerated changes in the urban environment, demanding different ideas on how public place should be defined and created. These artists use documentary and experimental forms to create novel ideas about the urban environments under change. Digital communications, though creating new realms, affect the way public space is used, and the priority of international economy puts pressure on local politics without any interest in communal space. On the other hand, artists try to play a more active role in local communities and politics, and they try to heighten the perceptions of public space and how urban environment is being used. Using experimental arts as a means of communication and with public interventions, artists provoke discussions on the topic of urban space as our (lost) native environment.

While urban environments are under rapid change, active city planning has either been abandoned or put under the "priority of economy" depending on international investors. Thus, urban developments proceed in ways that are without any interested in the local improvement of "place". Then again, big changes of public space are still going on under the influences of the digital revolution, digital media and techno-image communications. Many social and political developments do not happen in urban public space any more, but in a virtual public realm. Some people see the struggle about Wikileaks as the "first digital war", others feel the differences between public and private space disappear. If we talk about Facebook and other public-private intrusions, these merged public-private spaces again seem to be just virtual. At the same time, there are surprisingly new developments happening in public space. Electronic communities not only engage in outdoor games such as Flash-Mobs, but a renaissance of civil interventions or disobedience seems to occur connected with the electronic realm. In Germany, examples are "Stuttgart 21" or the (re-)new(ed) resistance against nuclear transports. Internationally there is a broad discussion on the influences of electronic communities onto recent civic movements around the world.

The film programmes of Urban Research touch and linger on these topics, not in the ways of a Michael Moore style activism but more, trying to provoke thoughts and questions in innovative ways instead of ready-made answers.


Directors Lounge 2011
Meinblau e.V. | Pfefferberg | Christinenstr. 18/19 | D-10119 Berlin
Sunday, 13 February 18:00
places and locations &mdash reality check


Urban Research Programme
With:
Alla Kovgan, Bill Brown, Christina McPhee, Deborah Phillips, Ellen Lake, Hope Tucker, Marjan Laaper, Paul Rascheja, Roberto Duarte, Stephanie Gray, Uwe Doebbeke,
Tuesday, 15 February 20:00
imaginary spaces — virtual vision


Urban Research Programme
With:
Anders Weberg, André Chi Sing Yueng, Andrew de Freitas, Henry Gwiazda, Julie Meyer, Marina Chernikova, Morehshin Allahyari, Sarah Breen Lovett, Susanne Wiegner, Tina Willgren, Valentina Ferrandes, Vera Frenkel, Yoko Hata
Wednesday, 16. February 19:00
interventions — the spaces of politics


Urban Research Programme
with:
Andrew Norman Wilson, Jacob Kirchheim, Teresa Delgado, Masha Godovannaya, Pilar Ortiz, Shalalae Jamil, Tom Skipp, Yaron Lapid
loop program


Playing during days of Urban Research Programme
with:
James George, Ken Paul Rosenthal, Scott Stark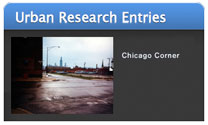 Click here to go to the blog on
Urban Research Entries
Find a sneak preview
with stills and descriptions of
submitted filme
http://www.directorslounge.net

Back to Richfilm News

Back